---
Why do we test the EVAP System
---
Purpose
---
Why do we test the EVAP System:
The EVAP system, which stands for Evaporative Emission Control System, is a part of a car that helps prevent harmful gases from escaping into the air. It's like a pollution control system for cars. The purpose of testing it is to make sure it's working correctly.
Over 20% of the hydrocarbons generated by a motor vehicle are a result of fuel evaporation when the engine is not running.
This is why other tests are performed to test for vapor lost.
Diurnal Loss: As the temperature rises vapors vent tp the charcoal canister, if the canister reaches it limit vapors are released to the atmosphere.
Hot Soak: When the engine is turned off for a period of 35 minutes, emissions are measured
Resting Loss: Gasoline will penetrate rubber and plastic in the fuel system while at rest. 
Running Loss: The running loss test is happening over a given time period about an hour while the vehicle is driven through three consecutive Federal Test Procedure (FTP) drive cycles.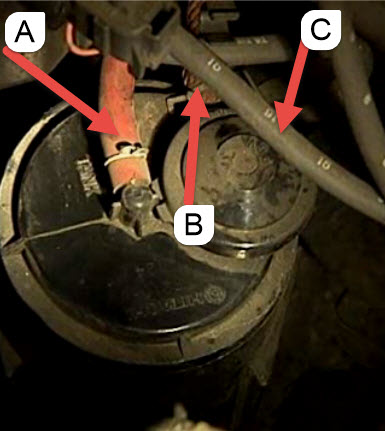 Why do we test the EVAP System:
Reasoning: Cars have a fuel tank where gasoline is stored. Sometimes, gasoline can turn into a gas and escape into the air, creating pollution and wasting fuel. The EVAP system stops this from happening.
Here's why testing it is important:
Protecting the environment: When gasoline vapors escape, they can contribute to air pollution and smog, which is not good for the planet or our health.
Saving money: If the EVAP system isn't working, you might be losing fuel, and that can cost you more money over time because you'll need to buy more gas.
Passing inspections: Many places require cars to pass emission tests to make sure they're not polluting too much. If your EVAP system is faulty, your car might not pass these tests.
So, when mechanics or technicians test the EVAP system, they're basically making sure it's doing its job to keep the air clean, save you money on fuel, and help your car meet environmental standards. It's like giving your car a health check to ensure it's not polluting unnecessarily!
---
Why do we test the EVAP System
---
Let's break down these EVAP system testing methods in simple terms:
---
Why do we test the EVAP System
1. Scan Tool Actuator Test using Mode $08 with Bidirectional Control:
Imagine a special tool like a computer for cars.
It talks to the EVAP system to make sure it works.
It's like checking if all the parts of the EVAP system can move and do their job.
2. Smoke Machine Checking for Leaks:
Think of a machine that blows smoke into your car's pipes.
If there's a hole or leak in the EVAP system, the smoke will come out.
This helps find where the system might be broken.
3. Visual Inspection:
This means looking at all the parts of the EVAP system with your eyes.
Mechanics check for cracks, loose parts, or anything that doesn't look right.
It's like giving the system a good look to see if anything's broken or missing.
4. Using Technical Service Bulletins (TSBs):
TSBs are like notes from the car experts.
They tell mechanics about common problems in certain cars and how to fix them.
Mechanics use these notes to know what to look for and how to solve problems.
---
Smoke Machine 
Factory emission tests have determine that an EVAP system with a leak as small as .020" inch can gain an average of 1.35 grams of hydrocarbons 
This is 30 times over the manufacturers limits or allowable standards
---
Why do we test the EVAP System
---
Summary
---
Scan Tool Actuator Test: A computer tool checks if EVAP parts can work.
Smoke Machine Test: A smoky test finds leaks in the system.
Visual Inspection: Mechanics look at parts to find problems.
TSBs: Experts' notes help mechanics know what to do.
.020" inch EVAP Leak can produce 30 times the allowable emissions standards
20% HC loss when the engine is not running: Diurnal Loss, Hot Soak, Resting Loss, Running Loss
Purge vapors are purged into the intake manifold and added to the incoming air/fuel mixture to burn with the combustion process.
Non-ECM controlled EVAP systems use a ported vacuum purge port and a Thermo or Ported Vacuum Switch to stop system operation while the engine is cold or during warm-up
Non Enhance EVAP can only detect purge flow
Enhances systems detected purge flow and leaks starting in 1998
Enhance EVAP systems all vehicles include a readiness monitor 
So, EVAP system testing involves checking with a computer, blowing smoke, looking at parts, and using expert advice to make sure your car's pollution control system is in good shape. It's like a checkup for your EVAP System!
---
Have A Great Story About This Topic?
After reading this page what are other ways HC are lost through the EVAP system?
---
---