---
Smog Check-Unusual-Circumstances
---
Smog Check-Unusual-Circumstances

What are unusual circumstances?
Unusual circumstances are instances when the customer cannot deliver the vehicle to the automotive repair dealer for repairs during normal business hours or is not present when the vehicle is delivered.
For example, the customer may have dropped off the vehicle at the facility before or after business hours and/or the vehicle may have been towed to the facility unaccompanied by the customer.

---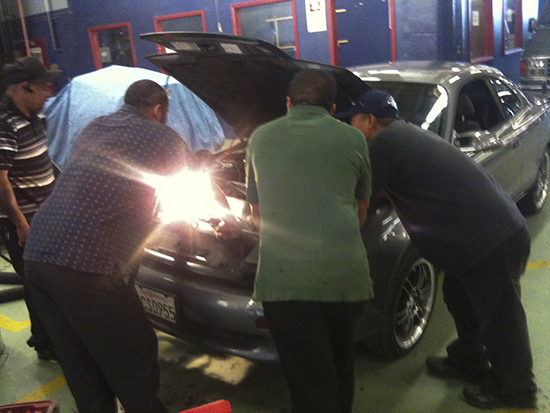 SmogCheck-Unusual-Circumstances
An automotive repair dealer that also operates as a towing and/or storage service provider, must provide the customer an itemized invoice for those services separate from the invoice required for any necessary repairs.
In addition, the customer's authorization for towing services must be documented on a form separate from the estimate for any necessary repairs.
How are repairs authorized under unusual circumstances?
Before beginning any repairs, complete the following steps to obtain the customer's authorization:
1. Prepare an estimate
2. Contact the customer by telephone, email, text, or other electronic means to provide all the information listed in the estimate and obtain the customer's authorization. 
3. Properly document the customer's authorization on both the estimate and invoice.
---
SmogCheck-Unusual-Circumstances
If a customer leaves a vehicle at your shop unattended, you should handle this situation by preparing an estimate or contacting the customer by phone, email or text. 
               Return to Smog Inspector Home Page

---
            Smog Inspector License  Pre Exam
You will need to be log into a google account to take exam 
---
---
Click Link Below For Next Smog Inspector Practice Test 
---
---