---
Military-Exemption-Vehicle
---
Military-Exemption-Vehicle

Military Personnel Vehicles Federal law requires a Smog Check inspection for vehicles not registered in California but are owned and operated by non-resident military personnel on active duty in California. Meaning if someone is in the military and their vehicle needs a smog inspection the military representative can have their vehicle smog at any smog test only or test and repair shop. 
The difference is if a Military personnel vehicle smog inspection is conducted, that passing vehicle must have a passing VIR before a base sticker can be issued. 
---
Military-Exemption-Vehicle
This requirement is independently enforced by each military base. Generally, military personnel must obtain a passing vehicle inspection report before a base access sticker can be issued; a certificate of compliance may not be required. The emissions inspection system provides inspection prompts for inspecting military personnel owned vehicles. Following these prompts will prevent the issuance of a certificate.
Federal Clean Air Act § 118 1.10.5 Clearance of Enforcement Documents When a customer requests certification of a motor vehicle for correction of a violation noted on an enforcement form/citation, the Smog Check station shall certify (per citation requirements) that the correction has been made.
In conjunction with such certification, the licensed inspector shall conduct a Smog Check inspection and issue a certificate of compliance, provided the vehicle passes the Smog Check inspection. CCR§ 3340.36 1.10.6 Smog Check Help Refer the Smog Check website (www.bar.ca.gov) for information not addressed in this Guide or Smog Check Manual.
You may also contact the closest BAR field office (locations and numbers can be found in Appendix C), or the Industry Help Desk at (866) 860-8509. Consumers may contact the closet BAR field office, or the Consumer Information Center at 800-952-5210. The Smog Check website (www.bar.ca.gov) is also a good source of

---
Military-Exemption-Vehicle
---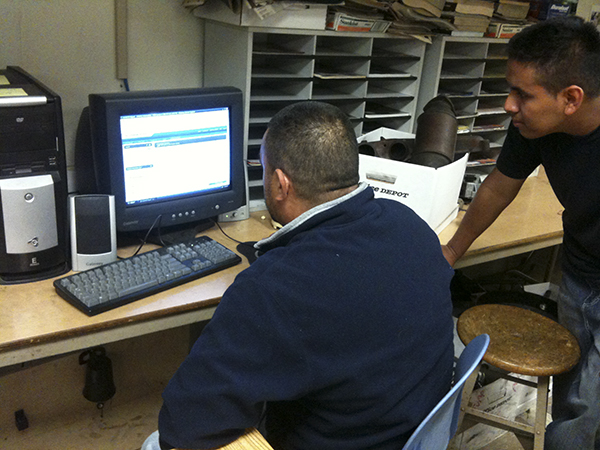 Unlike a standard smog for a non military personnel who gets a complete smog report on a pass vehicle with a certificate number to show the DMV or AAA. Military personnel are different and must be address differently.
Keep in mind Military personnel vehicles must have a passing VIR before a base sticker is issued. 
                  Return to Smog Inspector Home Page

---
Smog Tech Practice Exam: Smog Inspector 
---
You will need to be log into your google account 
---
---
Click Link Below For Next Smog Inspector Practice Test 
---
---