---
Smog-TechncianTraining-Cost-Waivers
---
Smog-TechncianTraining-Cost-Waivers
California law limits the amount of money required to be spent on repairs needed to pass a biennial Smog Check inspection to $650.
In general, a customer may qualify for a repair cost waiver if their vehicle fails to meet the biennial Smog Check standards after the customer has spent a minimum of $650 on repairs at a Smog Check station.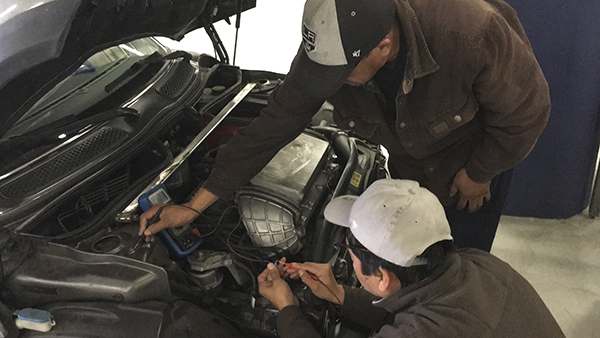 ---
Smog-TechncianTraining-Cost-Waivers
The repair cost waiver postpones the Smog Check certificate requirement for up to two years beginning on the due date of vehicle registration renewal.
A vehicle that receives a waiver must be fully repaired by the next biennial Smog Check inspection requirement or title transfer.
Of course, the customer can choose to repair the vehicle so that it passes the inspection and forgo the repair cost waiver option.
A repair cost waiver can only be issued by a Referee facility.
Repair cost waivers do not apply to:
 Vehicles that received a cost waiver for any previous biennial inspection. (A vehicle cannot be issued more than one waiver under the same ownership and must be repaired before change of ownership. After changing ownership, the new owner may be eligible for another waiver);
 Vehicles with tampered emission control equipment. (A repair cost waiver can only be issued after all tampered systems have been repaired);
 Vehicles that are undergoing transfer of ownership;
 Initial registration of a direct import (grey market) vehicle, a vehicle previously registered outside the state, a dismantled/salvaged vehicle, a vehicle with an engine change, an alternate fuel vehicle, a specially constructed vehicle (SPCNS);
 Vehicles that fail the Visible Smoke Test and the owners' income exceed 225% of the federal poverty guidelines.
Return to Smog Inspector Home Page

---
---
Click Link Below For Next 
Smog Inspector Practice Test 
---
Smog Inspector Pre Exam: Smog Stations Responsibility 
---