---
BAR Update Training
---
BAR Update Training............
Every inspector is required to complete an online course which is 4hrs. The course is free on the B.A.R. website,  once completed the Inspector is required to submit an application proving the online course completion. 

BAR Update Training: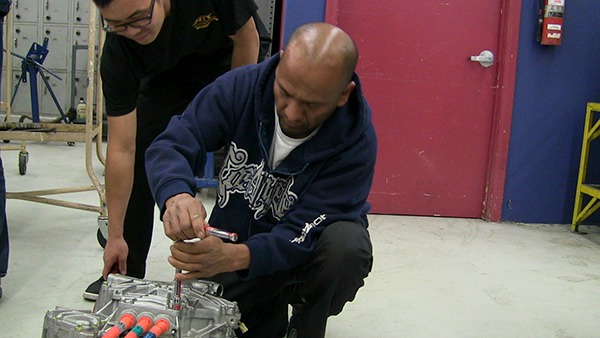 You are also required to pay a $20.00 fee submitted with the application and a copy of that online course completion certificate. This course is required every two years for the license renewal.

---
If you are a Repair Technician and trying to renew your license, you also are required to complete the online course to keep your inspector license along with a minimum of a 16hr training course. 

This course is also required every two years at certified schools, such as Abram Friedman Occupational Center, Instructor Nate Davis.
---
Update Training: Required Every Two Years
We offer a different subject every two years in professional growth which meets the BAR requirements to renew your Repair "Smog." License. 
The cost of the course is usually less than $250.00 which includes books, test and registration cost.

We have certified thousands of technicians through the years, and I have a very high return rate. If you would like to join the class, call the school today and ask for me Nate Davis x2559.
The class and are also located on Facebook: natesmoggdogg@sbcglobal.net

The school's phone number is 1213-765-2400, the address is 1646 S. Olive St. 90015 in Downtown Los Angeles.
Important Links
---
Comprehensive Component Monitors
CLICK the LINK BUTTON and SHARE with your FRIENDS !!!  
---